Create your own art
EN –
We all love art, and especially if we can make it ourselves!
With the state of this world, the way all the pollution eats our planet, we better do something fun with all this trash.
We would never buy new material, but there are already so many pieces of material that we can use. All the plastics, metals and cartons.
Look below for inspiration! And if you have questions, don't hesitate to email us.
NL –
We houden van kunst, en helemaal als we het zelf kunnen maken!
Met de staat van deze wereld, hoe alle vervuiling onze planeet opeet, kunnen we maar beter iets leuks doen met al dit puin.
We zullen nooit nieuw materiaal kopen, maar er is zoveel materiaal dat we kunnen gebruiken. Al het plastic, metaal en karton.
Kijk hieronder voor inspiratie! En heb je vragen, email ons gerust.

Even with old rags you can make beautiful art. (Ask second-hand stores if they have clothes they will not sell anymore)
– Zelfs met oude stukken stof kun je mooie kunst maken. (Vraag eens bij een tweedehands winkel of er kapotte kleding is die weg kan)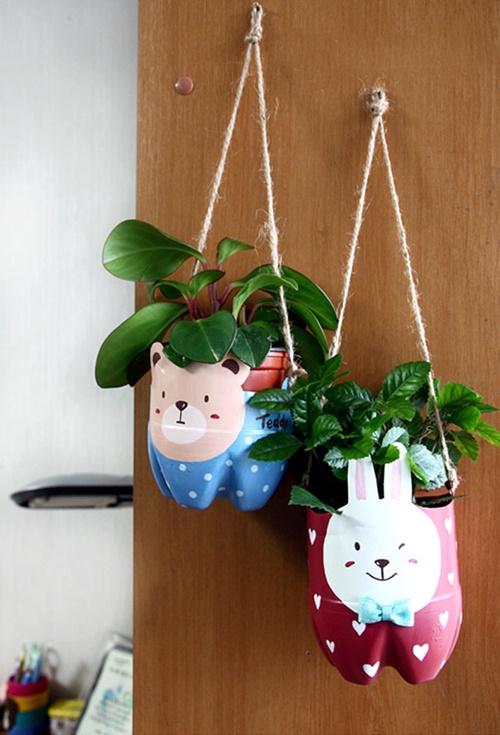 With old plastic bottles you make a home for your plants or your toys! – Met oude plastic flessen kun je een huisje maken voor plantjes of voor je speelgoed!
With old drink cartons you can make wonderful things. – Met oude drinkpakken kun je hele leuke dingen maken.

With paper from old magazines you can make a lot of great things. – Met oud papier van bijvoorbeeld reclame boekjes kun je een hoop mooie dingen maken.
EN –
A lot of good ideas and it is good for the planet! All the plastic people buy in the stores, pollutes nature and with this your future. All the paper that has to be newly made, uses trees and ink. All the new clothing people buy in stores, are made by children and people who have it very bad.
This way we help out!
NL –
Een hoop leuke ideeën en nog goed voor de planeet ook! Al het plastic wat mensen opnieuw kopen in de winkel, vervuilt de natuur en dus jouw toekomst. Voor al het papier wat opnieuw moet worden gemaakt, worden bomen en inkt gebruikt. Alle nieuwe kleding die mensen in de winkels kopen, zijn gemaakt door kinderen en mensen die het heel slecht hebben.
Zo helpen wij ook weer mee!
---
---